'Marine researches' - exploration field activities
'Marine researches' - exploration and field tours
ECOTOP component for high school pupils taking 5 units of Biology and Environmental studies graduate exams, research workshops and scientific field workshops in marine sciences.
Target audiences: Middle and high school pupils.
Type of activity: Workshops, Ecotop, field trips.
Duration: changing according to activity.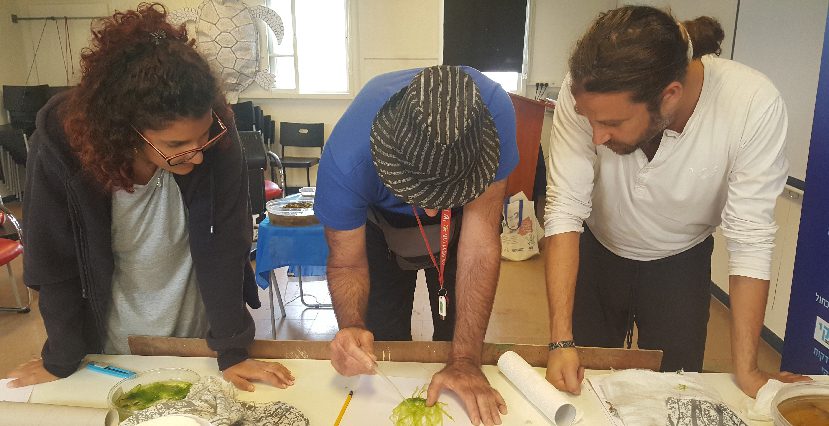 The Ecotope activity aimed at high school pupils in biology, environmental sciences, chemistry and the like. The students research the marine and coastal habitats and its characteristics. They are exposed to marine research methods and study biotic and a-biotic characteristics of the marine environment.
The workshops focus on the physical and biological aspects of different habitats and the impact of human stressors on them. Suggested research topics: Hadera River estuary, coastal marine pollution, environmental impacts of the power plant and desalination factory in Hadera and the coastal reef ecosystem.