Away days and volunteer activities with EcoOcean
Away days and volunteer activities with EcoOcean
The volunteer activities we offer to businesses help  express corporate responsibility and civil engagement with the marine and coastal environment in Israel.
Target audience: companies, business, local authorities, organizations.
Type of activity: volunteer activities, field tours, lectures, away days.
Duration: 4-5 hours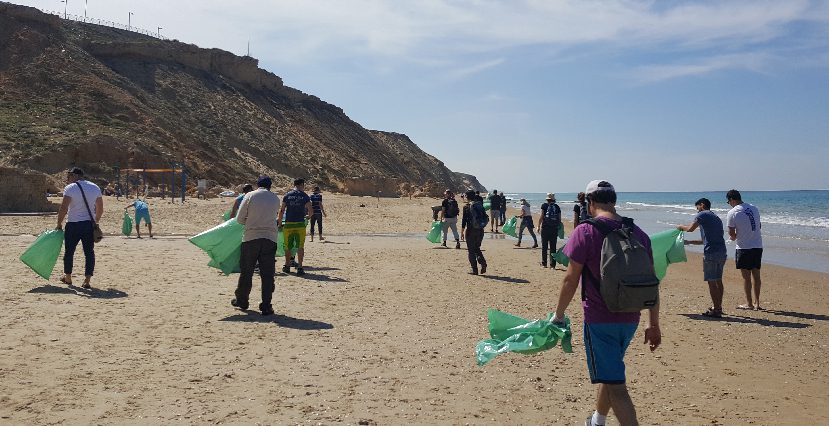 Workshops, and enriching activities introducing the ocean, or volunteer for a guided beach cleaning activity which combines active learning of the different types of marine pollution and human impact on the coastline. Learn about the Israeli coastline and the ecosystem services the ocean provides us and the challenges it faces.
Lectures for businesses – 'Man and ocean' focus on the importance of the ocean to the global ecosystem, 'Window to the Mediterranean' introduce the Israeli coastline and the challenges it faces, and 'A sea of pollution', highlights the problem of marine pollution and ways to tackle it.